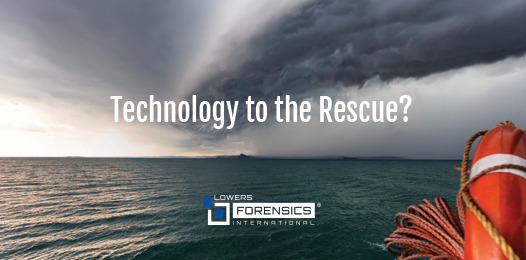 Insurtech solutions are rapidly changing the 'front end' of the insurance industry – the way policyholders enroll in and manage their insurance policies (can you say Lemonade?). But technology has been slower to infiltrate the insurance industry on the "back end" to the extent it really should. We would contend it has been even slower to impact the forensics side of insurance claims handling, which is a painful reality for many in our field who remain beholden to whatever upgrades Microsoft Excel can offer.
This is beginning to change.
In our July 2020 CAT Insurance Industry Town Hall, we took an in-depth look at the state of technology in forensic accounting – specifically as it relates to the handling of high-volume claims that result during catastrophic events, such as hurricanes.
As our panelists, Danielle Gardiner, Kyle Aldridge, and Grant Mizel explained, there are essentially three key elements every forensic accountant should have in place in order to successfully manage what might be 10 – 1,000 times normal workload during a CAT. How do you deliver at scale during these circumstances? Technology has a clear role to play. But is forensic technology ready to take over to the extent that other AI and machine learning technologies have done?
With a heavy volume of claims, our panelists explained that the success of a forensic accounting team boils down to a few key elements:
Efficient Triage/Evaluation Process
Effective Use of Technology
People, People, and More People
Let's look at each of these in turn.
1. An Efficient Triage/Evaluation Process
When a catastrophe strikes, an insurer may or may not know what their needs are right away. Sometimes they have the benefit of knowing what their exposure is and sometimes it evolves over time as coverages are determined and other details emerge.
For our part as forensic accountants, we are focused on helping our clients quickly evaluate the scope of the engagement and implementing an efficient process to triage arising claims and apply staff to handle the workload.
2. Use of Technology
The biggest issue with catastrophes is the difficulty in churning through the huge volume of claims and getting insureds the money they need from the perils they were affected by. The whole adjustment process is what stands in between an insured who was affected by a hurricane and the payout from their insurance contract.
Technology introduces efficiencies. The simple, mundane, repeatable processes are what we look to replicate or automate through technology. Activities such as automated follow ups, staying on top of claims status, and reporting processes benefit from our technology and allow us to deliver a consistent approach to handling and resolving claims.
3. People
There are endless complexities to even small claims. So even while we're introducing technology, we can't replace the expertise that is gained by interacting with insureds, understanding businesses, asking questions, and truly solving the client's problems. Those are areas where technology cannot replace the role of human expertise. As forensic accountants, we have to understand what  generates revenue, how the revenue was affected by the loss, and how that loss is calculated under the policy that the business purchased.
In summary, we learned in our first Town Hall that technology fills in pieces of the CAT claims puzzle, helping us be more efficient in solving problems by handling the repeatable tasks that take us away from the more valuable issues at hand. Watch a recording of this session on demand here.