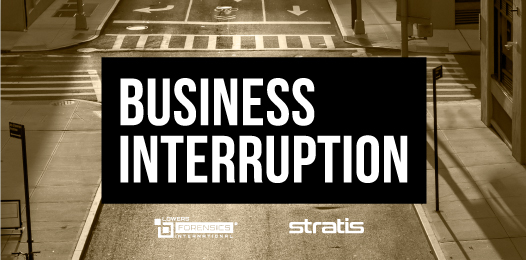 The direct impact of the Coronavirus (COVID-19) is being felt all over the globe. In this uncertain time, the narrative that "we are all in this together" has tangible meaning. For employees and business owners, the connection to the customers they serve has never been more real.
Insurers are tasked with protecting both people and businesses in times of need. In the near future, this industry may have to navigate an unprecedented volume of claims for small businesses. By some estimates, the projected business interruption and other losses will total in the billions of dollars, putting a strain on the resources of claims departments worldwide.
The infographic below sheds light on how AI and automation can ease the cost, time, and manual labor involved in calculating business interruption claims. In it, we specifically call attention to Stratis, our AI-driven modeling software designed to automate the claims accounting process. With the likely influx of policyholder claims, increased risk of fraud, and expected rise in litigation, insurers will need a better way to manage the workload.
Check out the infographic below and visit our Stratis solution page for more details. For more on managing COVID-19's impact on the insurance industry, you can read our latest resource, The Business Interruption Guide to Calculating Economic Damages.