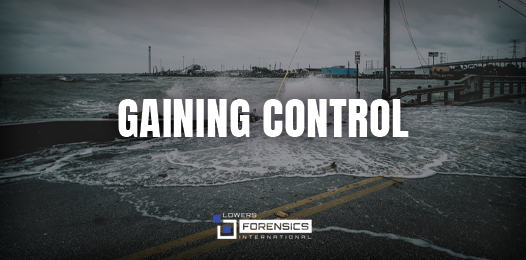 2018 was a tough year for insurers. Between droughts, hurricanes, flooding, and wildfires, natural disasters caused $92 billion worth of damage in the US alone, according to the Weather, Climate & Catastrophe Insight 2018 Annual Report. Public and private insurance covered $57 billion of those losses, making it the fourth costliest year for insurance losses on record.
In total, there were $225 billion in economic losses across the world, and four of the 10 top loss events were in the United States. They included:
Hurricane Michael (FL, GA, AL, NC, SC, VA) – $17 billion
Hurricane Florence (NC SC, GA, VA) – $15 billion
Camp Fire (CA) – $15 billion
Woolsey Fire (CA) – $5.8 billion
When Hurricane Michael hit the northwest coast of Florida on Oct 10, it had wind speeds of 155 mph, the fourth-strongest storm ever to hit the US. It caused widespread damage to property, infrastructure, and agriculture across the Southeast and Mid-Atlantic States, in both the private and commercial sectors. At $17 billion in damages, it was the most expensive disaster of 2018 anywhere.
California saw its worst-ever wildfire season in 2018. Nearly 100 lives were lost, and more than 21,000 structures were wiped out by fire, many in high-value areas. The state's wildfires contributed $24 billion in catastrophic losses, according to insurance group Munich Re. Of that total wildfire price tag, $18 billion was covered by insurance.
"Our data shows that the losses from wildfires in California have risen dramatically in recent years. At the same time, we have experienced a significant increase in hot, dry summers, which has been a major factor in the formation of wildfires," commented Ernst Rauch, head of Climate and Geosciences at Munich Re. "Many scientists see a link between these developments and advancing climate change. The casualties and losses are immense, and measures to prevent fires and damage are vital. Insurers also need to take account of the rising losses in their risk management and pricing," he added.
4 Fundamental Facets of Claims Accounting for Natural Disasters
When a natural disaster hits, it can be difficult to predict how events will unfold or the overall impact they will have.
For insurers and their insureds, rapid response is key to resolving claims and helping people and communities recover. Here are four factors that are essential to making accurate, timely claims in response to a catastrophic or natural disaster scenario.
1. Boots on the Ground, Quickly
The sudden onset of most disasters means their full scope may not be known for days, weeks or even months. Despite that, you need a team at your disposal at a moment's notice to quickly begin assessing the damage, asking the right questions, and tackling the inevitable barriers that will arise (e.g., physical access, political pressures, available resources). You'll also need that team to have a well-defined chain of communication between the insurance providers, the insureds, and among themselves. A proactive, flexible, and responsive claims team is a must.
2. Consistency in Coverage Determination
Determining the applicable policy coverages for each claim in a catastrophe situation is paramount. There are often a large volume of claims that need to be addressed simultaneously, making it challenging to treat each claim uniformly and consistently. A skilled forensic accounting firm can clarify policy details, areas of potential confusion, and any other ambiguities up front so that the team can hit the ground running. These guidelines must be clearly communicated to the adjusters, forensic accountants, and the insureds to ensure that coverage is applied consistently to eliminate potential problems down the road.
3. Diverse Skill Sets and Experience
Once again, in a disaster scenario, the right kind of team makes all the difference. You need people willing to work long hours, away from home, and under difficult circumstances. More importantly, you need people who have the right skills and have done the work before, whether it's data processing and data analytics, advising and consulting, training, or accountants who are bilingual.
4. A Quality Infrastructure
Though the scope of the disaster will change over time, insurers need to have a team that's organized and methodical right from the start. That means having a consistent work product for each claim, starting with a well-defined workflow. From the intake of new claims through the analysis, payment, and closure of claims, every team member needs to know exactly what their role and responsibilities are and execute. Their information should feed into a real-time database that provides the insurance company the status of all claims at any given moment.
Planning for the Future
Two trends are emerging in the broader industry space that will help insurers better prepare for the aftermath of catastrophes.
Business Intelligence & Analytics
Insurers, having processed claims for floods, earthquakes, and hurricanes have a mountain of data at their disposal with which they can develop predictive models for future catastrophic claims. Correlations among different streams can yield insights that inform the risk assessment and underwriting process, for example.
The Business Application Research Center surveyed hundreds of business intelligence users from across the globe and found the top four reasons for using business intelligence were for:
Faster reporting, analysis or planning (91%)
More accurate reporting, analysis or planning (88%)
Better business decisions (84%)
Improved data quality (78%)
"Data sources are going to keep on multiplying on an ongoing basis, and we don't necessarily know what those sources will be. The amount of data will be insane, and that will force organizations to get the tools they need to bring that data into their flow as soon as possible and analyze it. They'll become much more data-centric," said Assaf Wand, CEO and co-founder of Hippo Insurance.
Proactive Risk-Management
The traditional relationship between an insurance company and a client has been primarily around the signing and renewal of policies or during a claim, if applicable. There is generally very little communication in between, save for a newsletter here and there.
That philosophy is shifting as insurers try to add more value to the relationship in the form of risk management services. In the context of disasters, this could express itself in many ways. For example:
Using weather data to ascertain the strength of a storm and proactively notifying clients with protective measures.
Sending out consultants who can help strengthen vulnerable spots on the insured's property. (e.g., securing water heaters in earthquake zones, landscaping improvements in flood, fire, or hurricane zones)
Taking aerial images of homeowners' properties for signs of roof deterioration.
Dispatching plumbers or electricians to regularly check homeowner' systems.
These efforts help reduce the likelihood of a claim (under normal conditions) and may help mitigate the size of claims in a disaster situation. Smaller claims mean better profits for insurers and less expensive policies for the insured.
Choose the Right Team
With multi-millions (or even billions) of dollars on the line, you can't afford to take chances. The right team with the right experience is a must. The executives at Lowers Forensics International have decades of experience and have been involved in providing forensic accounting services in the aftermath of many catastrophes, including the 9/11 World Trade Center attack, BP oil spill, earthquakes, and major hurricanes.
If you'd like to learn more about our team, contact us any time.